OMS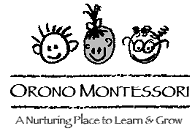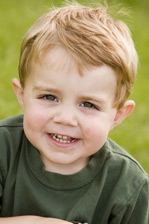 Guide To
Orono Montessori School 
Our school has an excellent reputation as being one of the best early educational environments in this area, an exceptional, well run school providing a loving and caring environment for children. We incorporate sensorial development, language, mathematics, science, practical life, geography, social studies, music & dance, and art.  The children choose from this broad scope of activities and are given both individual and small group lessons. We emphasize individualized teaching, basic skills, and concentration.  We instill in our children a love of learning, respect for others, and self esteem.   
Most Important  Years
Children are capable of a tremendous amount of learning from birth to 8 years.  The majority of this learning is unconscious, unforced, self driven and impetus yet effortless.   The learning comes to them more naturally than it does for an adult.  .     
As a result of the child's unconscious urge to learn during the first six years, the child has the unique capacity to absorb concepts much like a sponge absorbs water.  Gradually, as the child get older, the learning becomes conscious learning which takes effort and oftentimes without joy.
Our approach is based on the philosophy that the time of unconscious learning is the most important period of their development for a child.  It is really a "use it or lose it" period in which they can learn naturally and without effort
Sensitive Period
Children go through critical learning periods known as "sensitive periods". Sensitive Periods occur from birth through the age of six. During each of these periods, we see our children showing specific interests, and in support of these interests, we engage in supporting learning activities. Most of the time, these special interests or activities last for a few weeks to a few months.  This is their critical learning period and should be supported with the appropriate environment.  The child is truly fascinated by the area of sensitivity. If children are provided the proper environment during this time, they will work on it for long periods without boredom or fatigue. If the child is not in the proper environment during the sensitive period, they will not engage in the appropriate learning activities that help them to master a concept.
Orono Montessori Environment
What we have done at Orono Montessori is to provide the proper environment for children to help them develop their natural learning tendencies and to help them achieve their potential.  Because of the stimulating environment at our school, the children want to continue to work even after a full day of school. 
Some of the children want to come back to our school even on the weekends or on their day off.  We always see children continue to work even after their parents arrive to pick them up.  Sometimes the children need to be coaxed into going home.  This is because they are in an environment that they truly enjoy and because they are doing work that is very meaningful to them, and satisfies their need to learn. 
Opportunities at Orono Montessori
At Orono Montessori School, we provide opportunities for children to engage in activities which match their individual sensitive periods.  Children are presented with, and offered the opportunity to choose from, a number of different materials and activities appropriate to their sensitive periods.  They follow their inner directives and choose activities that fulfill the needs of these periods. 
Orono Montessori students learn to make choices, make constructive use of their time, stay in touch with their inner desire to learn, and pursue activities and topics of interest
Parents of our students view these opportunities to far surpass those available at a typical daycare or regular school setting.
Child's Attendance
Young children possess a passionate interest in order and consistency. An enrollment that consists of irregular and infrequent attendance could lead to a disruption of a child's need for order.  We recommend a minimum of three days a week of attendance for your child for them to get adjusted to the school and its routines, to provide a sense of order and consistency, to make friends, to give them a feeling of comfort, and to achieve the maximum benefit from the Montessori Method.  Generally, a child who comes to the school 5 days a week gets adjusted much sooner than a child who comes only three days a week.
Montessori Materials
At Orono Montessori, work is not performed by children at random.  Our children are introduced to the learning materials in the classroom through a well-prepared presentation by the teacher.  The teacher evaluates each child and makes sure that a child is ready for a specific type of Montessori work. 
The child's readiness would depend on several factors including their age, mastery of previous work, interest at that particular time, and inner urge or sensitivity period.
Learning Process
The Orono Montessori teacher works one-on-one with each child to present a new Montessori material. During the presentation, the teacher slowly and precisely uses the material in its intended way while the child observes. There is no unnecessary talk during the presentation. Actions are broken into small, easy steps in order to increase understanding and the chance for success when the child uses the materials later.  The learning tasks for the child are designed so that each new step is built upon steps that have been previously mastered by the child.  Orono Montessori children work solely with materials for which they are ready to engage in and have been properly presented to them.  
Choosing Work
When a child arrives at the Orono Montessori classroom in the morning they typically already have a clear idea of the work and learning materials with which they want to engage. Our children engage in learning tasks that particularly appeal to them because they find the activities geared to their needs and level of readiness. They work at their own rate, repeating the task as often as they like. This open learning environment helps to ensure that the children can master a task and as a result experience true success.
Through repeated learning successes encouraged, at Orono Montessori, a child builds their self esteem, gains confidence, and develops a positive attitude toward learning itself.
Creative Learning
The Orono Montessori classroom is filled with a rich variety of materials that have been specially designed to nurture a child's educational growth in each area of our curriculum.  The children are offered numerous opportunities to learn new things, do science experiments, figure things out, discover qualities, dimensions, and relationships in a stimulating environment.  The abundance of appealing materials and learning activities geared to their inner needs encourage the children to engage in activities on their own and to take the initiative necessary to nurture their sensitive periods.  This ultimately helps children to develop their curiosity which is an essential element in creative learning. 
Work Environment
Within the Orono Montessori classroom each child is provided an environment to focus on what he/she is interested in doing without any distractions or interruptions.  We have only two children working at each table.  This enables each child to focus on the work at hand while at the same time providing an opportunity for every child to learn from each other.  Less distraction also means less opportunity for conflict.  The Montessori teachers are in the classroom working with the children one-on-one.  The children also have the opportunity to work in groups.  Some of the projects and activities are group activities, in addition to group circle time.  All of this gives children the opportunity and balance of working individually, and also working in groups and learning the concentration, focus, and perseverance, group dynamics and social aspects needed to be successful with the guidance and help from our teachers.
These learning boundaries foster a learning environment which provides a natural sense of discipline. The "ground rules" or expectations of the child are clearly stated and are enforced by the Montessori teachers.
Curriculum
Most daycare and childcare centers and traditional schools teach children to read and write.  At our school, a child learns much more than reading and writing.  Orono Montessori curriculum includes:
–       language,
–       mathematics,
–       science,
–       geography,
–       practical life, and
–       sensorial education. 
In addition to the core curriculum, the child is also presented with history, culture, art, and music and movement education.
The curriculum, under the direction of a trained teacher, allows the child to experience the joy of learning, the time to enjoy the process, and ensures the development of self-esteem. Our curriculum offers experiences from which a child gains knowledge.
Prepared Environment
The Montessori classroom provides a prepared environment where children develop naturally in their own way and at their own pace.  The prepared environment is characterized by order, simplicity, and beauty which meet the needs of the child.  Orono Montessori children learn concentration, order, sequence, and skills adapted to their culture with practical life.  The exercise of practical life is fundamental for the child's development because it supports the tendencies and needs of young children.  The child learns practical life activities, and gets a feeling of dignity, accomplishment, and self confidence.
The sensorial area allows children to use their senses to learn about the world.  In Montessori school, a child can learn to distinguish different heights, lengths, and weights, colors, sounds, smells, shapes, and textures. 
The language, math, geography, and science areas provide the child with ideas for their intellectual development.  Hands on experience with math materials give children clear, concrete impressions from which to build their own abstractions.  There is an emphasis on concrete learning rather than on abstract learning because children need to experience real-life concepts in concrete "hands on" ways in order to effortlessly transition to abstract thinking. 
Mixed Age Group
The Orono Montessori classrooms welcome children of different age groups.   By mixing age groups we offer an environment of social diversity, which provides abundant opportunities to develop leadership skills, relationship building opportunities and responsibility. 
Our environment offers younger children the opportunity to learn from older children and older children the opportunity to learn to lead, teach and help the younger children.  The mixed ages and emphasis on individual achievement greatly minimize comparisons and competition, which are so damaging to young children.
How Much Learning
At Orono Montessori, children are provided with a rich environment and great opportunities to explore their environment and engage in activities and learning areas in order to develop physically, socially, intellectually and academically.  Most of our children master a tremendous amount of information and skills.  Even in the rare case where one of our children may not have made as much progress as we would have wished, he will usually be moving along steadily at his own pace and will feel good about himself as a learner.
Discipline
In some daycare and childcare centers misbehavior and discipline are major issues.  In fact one of the most often asked questions a prospective parent would ask us is "how do you discipline children".  The fact is that we have very little need for any disciplining.  This is because the children are doing what they like to do, and they are focused on their individually selected learning materials.  Nobody is interrupting them or distracting them.  Nobody is trying to grab what they are doing.  Everybody has an opportunity to do what they choose to do. 
The children are not "stuck" in a noisy environment. There are a maximum of two children at each table and each focuses on their work.  There is order in the classroom. The children are constantly being helped, guided, and cared for by our teachers.  Every child is supervised at all times and we make sure that every child is safe at all times while they are under our care.  They are always treated with respect as individuals, and loved as small children.
Parent Participation
Orono Montessori provides opportunities for parents to come to the school and participate in their child's education.  They can volunteer to do projects with their child in the classroom, come and read to them, or come and talk about their work, their travels, or any other interesting, educational, or cultural topics. 
Orono Montessori School has a superb parent community that is actively involved in their school and in their children's education.  Many of our parents come to the school to do many projects with their children in the classroom and participate in various activities with their children.  Our Parent Advisory Committee actively provides valuable advice on ways to continuously improve and grow the way we run our school.  They help with many school projects including organizing fieldtrips, holiday programs, and open houses. 
School Campus
Orono Montessori school is situated on a six plus acre beautiful setting.  We offer a private nature setting with nature trails connected to the beautiful Luce Line trail, which leads to a nature preserve very close to our facility. 
We offer numerous outdoor activities during all seasons.  Children have the opportunity to participate in the tending of our flower and vegetable gardens.  They learn to sprout seedlings of flower plants and vegetables, to plant and nurture the plant growth themselves. 
Hot Lunch
Orono Montessori provides milk, juice and snacks, and for a nominal fee which covers licensed catering, we provide an optional hot lunch program.  If you prefer, you can pack your own lunch for your child.
Summer Camps At Orono Montessori
Orono Montessori offers a summer camp designed to bring fun and imaginative learning to children.  Summer programs have included 'Circus Circus", where children Campers learn to juggle and tumble. They made lions masks and worked with clay to create their own 3-D animals.
'Fun in the Sun', is a program where children will learned about the sun and how it affects our daily lives- concepts will be reinforced through numerous outdoor activities including the waterslide, sprinkler fun and ice melting races. Sunscreen required of course.
'On the Farm' offers the opportunity for children to observe nature in relation to farm life through monitoring of birds nests, creation of foam pigs, making animal collages and watching an animal puppet show.
'Camping Fun' enables children to learn trail walking and bug catching techniques. Children will have a picnic with watermelon and chocolate s'mores of course!   Campers will bring their sleeping bags and experience true camp outs with tents and everything.
'Space Exploration' is where children will learn to make tin can robots, a glitter galaxy and milky way cookie decoration to instill a love of space. Children will also experience what it might be like to jump on the moon!
'Life Under the Ocean' enables children to build their own fish mobile.  Children will observe various aquatic crustaceans as they make an ocean scene and their own seashore bracelets!
Licensing Information
Orono Montessori School is inspected and licensed by the State of Minnesota, the Department of Human Services, the Department of Health, the State Fire Marshal, and the City of Orono, thus complying with state and local safety regulations.
Orono Montessori School also contracts with the Minnesota Visiting Nurses Association which sends a certified nurse every month to our school.   The nurses monitor health and safety practices, promote preventive and wellness practices and acts as a resource for health education and health care referrals for parents and staff. All paperwork including immunizations must be provided to Orono Montessori prior to child admission.  Health care summaries are due within thirty days of admission.
Orono Montessori School
850 Wazata Boulevard West
Wayzata, MN 55391
(952) 404 0935