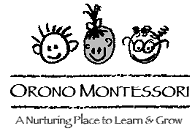 850 Wayzata Boulevard West Wayzata, MN 55391
952-404-0935
 
 Dear Mom and Dad,
I just wanted to say a big "Thank You" to you both.
You have told me the stories as I was growing up, about how when I was born that one of you wanted to stay home and take care of me but that you both had to work. That was just the way it was back then.
I wanted to thank you for what you did next. You were looking at Child Care or Day Care for me. You did your research and you told me that you learned and understood that from the age of 0-8 years old that that was a rapid brain development years for a child. At that point you decided that the child care or day care in your area just did not offer, in your opinion the education you were looking for.
Then you came across Montessori School and found out it was about the same price as childcare and daycare. You felt that the Montessori School offers a way of teaching that you really liked, and that is where I went.
Well, now I have done the research and soon your granddaughter will start at a Montessori School near me.
So thank you for taking the time and for understanding the importance of a child's developmental years when I was a child.
Thanks Again, Your Loving Daughter

Orono Montessori is a nurturing place for kids to learn and grow. We welcome you to our web site and invite you to take a look at our programs. Orono Montessori programs provide a meaningful, supportive and caring educational setting designed specifically for children ages from 6 weeks to 6 years old.
For more information about Orono Montessori School, please call (952) 404-0935
Our school is a private preschool and kindergarten with a Montessori-based curriculum.  It is complete with inviting, bright classrooms and an extensive outdoor play area.  We have an ideal Montessori environment with almost 7 acres of beautiful natural setting that is ideal for so many Montessori activities for our children.  We make great use of our amazing outdoor space by having camping and picnicking areas for our students.  In addition, there is a soccer field and an expanded children's vegetable and flower garden, along with wonderful nature trails that we use to connect with the Luce Line State Trail during our nature walks.


"We enrolled our daughter at Orono Montessori School after having her at a more traditional national daycare center for about six months, and we couldn't be happier with our decision.  Our child is more helpful, educated, and engaging that we ever imagined a 2 ½ year old could be, and we give OMS a great deal of credit for that.  Plus, I enjoy the parent camaraderie and involvement that we weren't finding at other schools and childcare centers.  It's a wonderful school for both kids and parents!"
---
"Initially, our children went to an in-home daycare; however, after our eldest turned 2 ½ years old, we realized our children needed a more stimulating and challenging environment. We fortunately found Orono Montessori and instantly we knew it was the best place for our family.
The teachers are caring, nurturing and closely follow the Montessori teaching method. Plus, their enthusiasm for providing an excellent learning atmosphere is exceptional. They created a setting that continues to bolster our children's confidence, encourages their creativity, and helps them achieve more than what we thought was possible of our now 4 and 3 year old. Orono Montessori is a terrific place to learn and grow!"
---
"Our family attended an open house and were struck by the joy, delight and love of Leena and Michael Kuruvilla for young children.  Our experience at the school over the following three years reinforced our original impressions.  Our daughter was loved, encouraged, supported and challenged to learn not only academically but socially, emotionally and culturally as well.  The Montessori Method of supporting young children in their learning in a mixed age classroom provided her with an opportunity to learn from older children and teach younger ones while gaining a sense of mastery and independence in her own learning." 
Orono Montessori School
850 Wayzata Boulevard West
Wayzata, MN 55391
(952) 404-0935
Montessori Schools in Minnesota